Lebanon. A land tormented by decades of sectarian tension, ravaged by war. A land of mythical beauty, culture and a bastion of hope in a troubled region. The Motherland for a devoted diaspora scattered across the world. Even before the devastating blast on 4th August 2020 that ripped through downtown Beirut, calls for change in the country were for the first time uniting people from all faiths in a peaceful drive for a brighter future, with spiritual support from the millions of its global citizens. As geo-political forces and the corrupt Lebanese establishment wrestle for control, there is hope that a more stable, safer Lebanon will inspire others to one day return to contribute to the future prosperity of the nation. Some couldn't wait that long.
Sami Ghosn grew up in Lebanon in the 1970s, the eldest son of a successful pharmacist. The onset of the Civil War that began in earnest in 1975 led to constant upheaval as the family fled from advancing Palestinian armed factions. Crossing trenches to go to school and several near misses provided the backdrop for a childhood of high drama. Excitement turned to despair when a 7 year old Sami accompanied his mother, rushing to hospital to give blood in a futile attempt to save his Grandmother, fatally wounded by a Palestinian sniper. A year later, Sami, streetwise beyond his years, narrowly avoided being kidnapped, somehow convincing captors he was one of theirs.
Michel Ghosn, Sami's father, was an astute businessman and invested every spare penny in land and property during the glory years of the 60s and early 70s. The finest of these was Tanaïl, which became the treasured family holiday home in the Beqaa Valley, a short drive over Mount Lebanon, and a peaceful refuge from the chaos of Beirut. With the Syrian occupation, many Christians were displaced, with Bedouin groups occupying the Ghosn land and property. In the summer of 1976, with three young children, the Ghosns had no option but to gather their belongings and head to safer Christian territory, hoping for an imminent return.
In the face of constant threat and the soundtrack of war, it was apparent that even an 8-year-old needed to be able to defend himself. At the Tanaïl home, where the Massaya winery now stands, Sami's uncle taught him how to fire a handgun. By the age of 12 Sami was handed an AK47 and trained alongside his uncle with the Christian Tanzim militia. From then on, evenings were split between studying and defending the streets of the neighbourhood, with a continued exposure to the dangers of Beirut. Several of the militia he trained alongside had been killed, and at the age of 17, Sami was lucky to avoid a similar fate after being struck by shrapnel from a car bomb.
Following this near miss, and with little opportunity for a bright, an ambitious 18 year old, Sami moved to Paris, studying architecture at the ESA University. Graduating in 1989, he headed to America, the land of opportunity, to embark on his career. Sami secured a position within a respected construction management firm in Los Angeles, which alongside lucrative modelling assignments on the side, enabled him to afford a slick apartment where he was soon joined by a model girlfriend. A glossy, glamorous life lay ahead, but with much of the family still back in Beirut and his father in ill-health, Sami became increasingly restless.
Avidly following developments back in Beirut, Sami was most inspired by footage and speeches of Dany Chamoun, the son of Lebanon's former President Camille Chamoun. Dany had headed up the Tigers Christian Militia until their massacre at the hands of rival Phalangist fighters in 1980. His life was spared and after a period of exile, returned as the leader of the National Liberal Party. Like many others, Sami was struck by the charisma, conviction and aura of a man many believed was destined to be President.
Sami had met Dany on several occasions, most notably in the Christian stronghold of Faqra, some 2000m up Mount Lebanon, stood next to militia cannons pointed towards Syria. A short walk from where Massaya's Mount Lebanon winery now stands.
On the 21st October 1990, 5 uniformed soldiers forced their way into Dany Chamoun's home, riddling him, his wife and two sons with bullets. News of the murder had a profound effect on Sami. A constant theme in Dany's interviews and speeches, was his call for call for all young, skilled Lebanese diaspora to return home to join the resistance against the Syrian occupation. On the 22nd October, Sami called his mother to tell her he was coming home.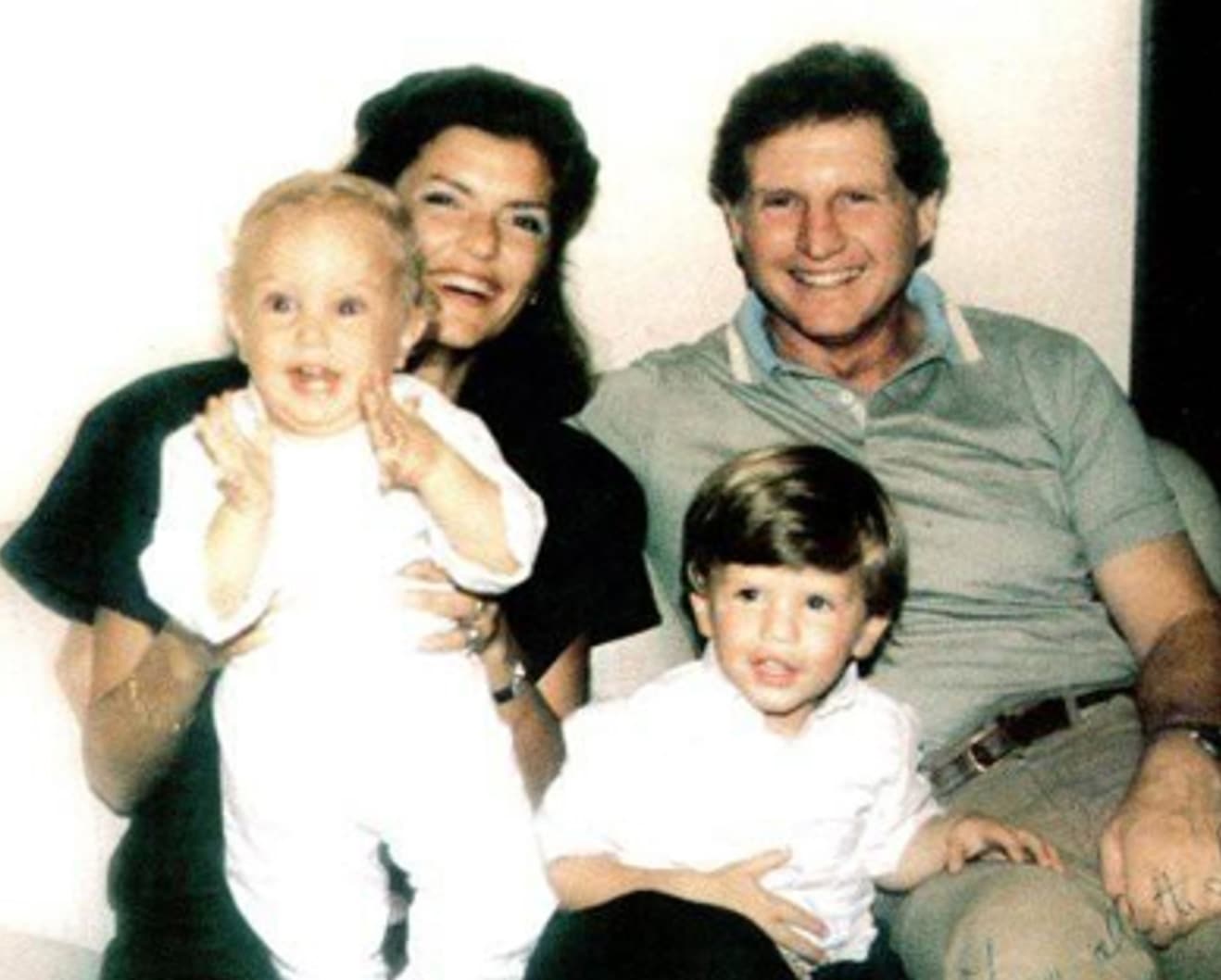 Dany Chamoun, his wife Ingrid, and two sons, Tarek and Julien. His infant daughter was hidden in the laundry by a maid, and through fear of assassination, had lived incognito ever since, until this moving recent interview, filmed shortly after the Beirut blast. Lebanese/French speakers speakers, follow this link: https://ricardokaram.com/news/f/a-talk-with-tamara-dany-chamoun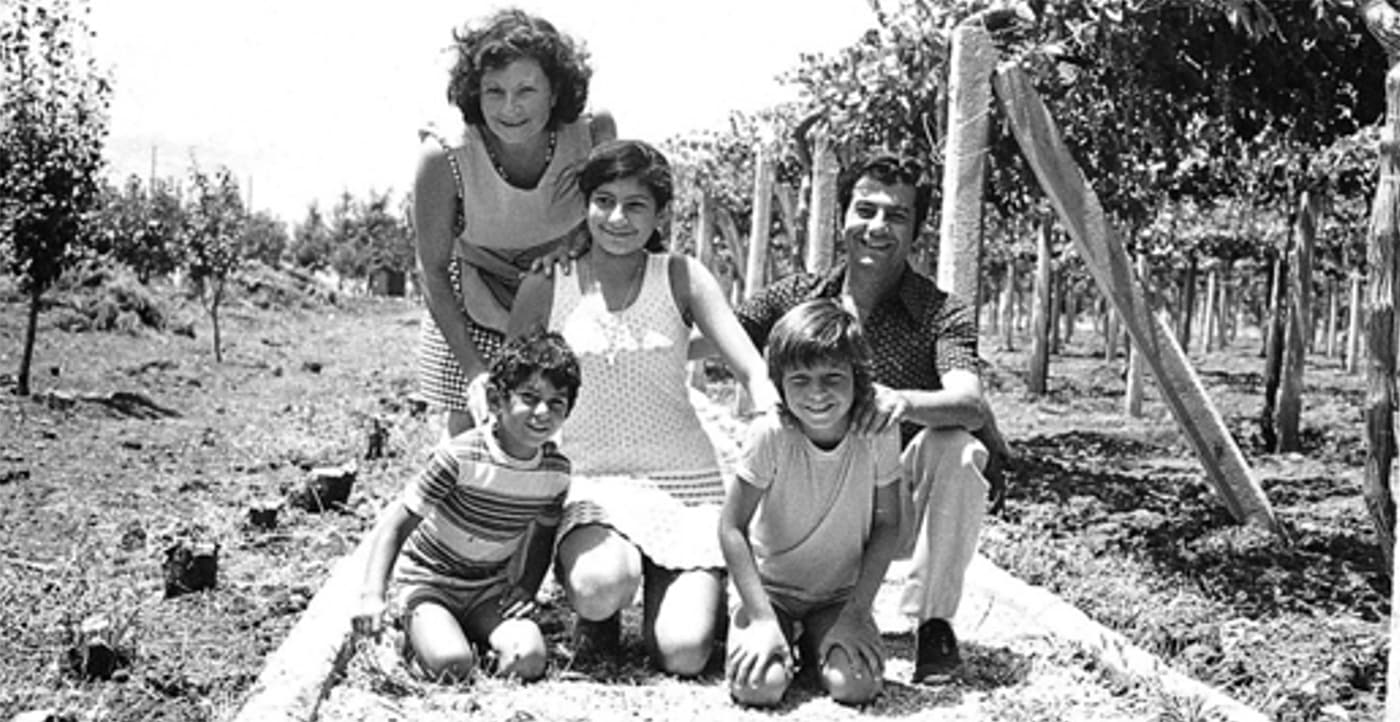 The Ghosn family at Tanaïl shortly before they were forced to leave. Mum, Dad, elder sister Ghada, brother Ramzi (front left) and Sami (front right).
Sami handed in his Green Card to avoid the temptation of returning to America. Back in Beirut, Sami soon met up with an old friend who had 'looked after' his AK47 in his absence. Whilst the civil war was over, the Syrians still occupied Lebanon and sectarian tensions remained on a knife-edge. Borrowing a Range Rover to portray a man of means and connections, Sami returned to Tanaïl with his trusty machine gun on the back seat. The entrance to the property had a small guardhouse, which a Palestinian prostitute had occupied for an alternative use. The main home now sheltered three generations of a Bedouin family. Respectfully greeting his 'tenants', Sami calmly informed them that he was there to reclaim the family home, and that he would allow them as much time as they required to make alternative arrangements and move on. Anticipating a bullet in his back as he walked back to the car, he grabbed his bags and his gun and set up camp on the roof of the house.
The Palestinian prostitute soon moved on, although it took several months for the news to reach all of her clients. Up on the roof, Sami remained patient, calm and respectful, and after 4 months the Bedouin family soon realised that this madman wasn't going anywhere. After 17 years, Tanaïl was back in the family.